It's no secret that time management doesn't work for moms. If you are a mamapreneur, then you know that life with kids in tow is full of the kind of surprises that make it nearly impossible to stay on track with a schedule.
If you are a mom who wants to be, do and have it all, then you will need to learn how to manage 'who you are being' with time. You simply don't have the luxury of winging it.
Throughout my 12 years of being a mamapreneur, women often tell me that they are amazed at how much I get done and undertake whilst children in tow. They often ask me how I do it, so I thought I would share my paradigm around being the kind of mom who 'gits er done', without having to do it all!
To sum it up, I manage my energy (not my time) and nurture my health, home, family and work in a rhythm in tune with nature's cycles….I don't feel like I have to do it all at once, because there is literally a season for everything.
Without further adieu, here are my 24 tips to manage your energy for holistically minded mamapreneurs:
1) Put you on the schedule first (schedule family and kid stuff around that).
2) You don't need to meet every single one of your child's needs, you just need to get their needs met.
3) Plan your household tasks in a rhythm that is in tune with the moon's supporting energies.
4) Charge enough for your services so that your business can give back to you (and you can give back to your family).
5) Delegate (VA, housecleaner, nanny, childcare, advanced food prep, assistant, tutor etc.)
6) Create momentum work retreats (full moon is great for this, book a room in a hotel and order room service so that you can work uninterrupted or send hubby on a camping trip with the kids so that you have the house to yourself).
7) Take the new moon week off from seeing clients (so that you can recharge, be creative or take your family on an adventure).
8) Block schedule client sessions so that you don't feel like you are 'always on'.
9) Plan your business tasks in line with the supporting moon energies. Here is a great article on how to do that, with a handy printable chart that Carrie over at Pink Elephant Academy for Entrepreneurs put together based on her interview with me!
10) Integrate your social life into your business by serving the kind of clientele you'd be thrilled to have over for dinner (meet as many of your social needs through your work so that you don't have to compartmentalize your life).
11) Include your kids in your business (no excuses, get creative).
12) Do your housework and cooking when the kids are home (don't be tempted during your biz hours).
13) Menu plan so that meals are easy. Create a kitchen binder of your favourite fast healthy meals that you can throw something together when you get off track with your menu planning (because inevitably you will).
14) Get your hubby to agree to contribute to the domestic duties. Seriously ladies, please don't take on more than your share of the domestic duties when you are both working…seriously, put your foot down.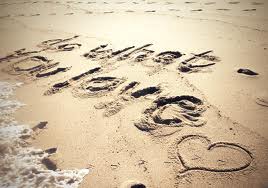 15) Do work you love. Remember, if mama ain't happy, ain't no one happy.
16) Only take 'perfect for you' clients (ditch the clients that drain you).
17) Do not be tempted to accept visits during your work hours (you desired the flexibility of being an entrepreneur so that you can be flexible with your self, not so that you could be at the 'beck and call' of friends and family).
18) Set your marketing up so that it works while you sleep (create an opt in sequence that engages with your perfect clients so that they are practically ready to say yes to working with you, even before you connect with them 1 on 1.
19) Work with skype video, so that you have location freedom (that way you can work from home,  homeschool or travel with your kids).
20) Hire a mentor/coach so that you don't waste your energy and effort…avoid wasting time reinventing the wheel and get the help you need to go in a straight line towards what you desire.
21) Create a very simple 'rinse and repeat' business model that matches your unique strengths so that you can feel on top of it all.
22) Hang out with entrepreneurially minded moms, trade childcare & have work/play dates.
23) Create a business that matches the time you have-be realistic, start ups take energy and they need momentum.
24) Include your hobbies, passions and edgy opinions in your marketing…..showing the real you, helps your perfect clients know that you are the one for them- that means you can re purpose the stuff you do for fun to market your services and best of all it makes your marketing come alive!
Comments
comments